Well in the past I have to say that there have been lots of times that I have went to the boat show and maybe spent $20 on stuff just so I did not feel like I didn't get anything, yesterday was a bit different.
I managed to get a couple of good deals!
I scored on a new Icom VHF with built in AIS for the nav station and the Commandmic remote for the helm! Got a great deal as well!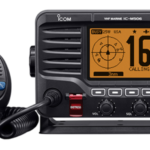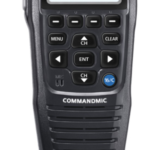 Of course the really BIG news is that we have ordered a new engine! Happy Dance!
I will add all of the details later and give the explanation as to how we arrived at this particular engine but we are pretty excited! Need to speak to the dealer this week to ensure we get the correct transmission gear ratio but other than that, it will be ordered and should be here in about a month!! Also spoke to our guy and Akupara will be moved back up to the front of the yard, the old engine should come out asap, which will give me time to reno the engine compartment prior to the new engine arriving. Plan is to have new cutlass bearing, new dripless packing gland, and a new shaft installed, and of course, if the old prop isn't right, a new one as well!
So, we should be powered by the end of March, fingers crossed!
Almost forgot, we also reserved our slip for July 1st!
We ARE going back in the water! 159 days until Akupara is in her slip!